Happy New Year everyone.  I know my blog hasn't been exactly "hopping" lately, but I'd be a horrible person not to summarize my picks for the year.  Once again – please keep in mind, I have in no way experienced all of the things that came out in 2012 so if your favorite thing isn't on my list, deal with it.  And this has been a weird year for my media consumption patterns, so we go to some weird places.
Book of the Year - The Cross in the Closet (Timothy Kurek) (by default)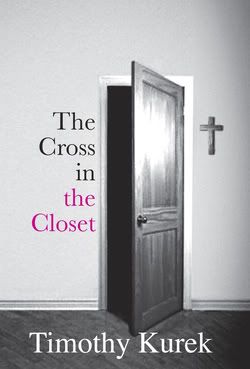 I apparently didn't read many books of import this year – certainly not anything that actually came out in 2012. That's a little weird. I'm currently working through Ghostwritten, but that's not new.  Of the 2012 books I DID read, though, this nonfiction one was pretty important. The basic idea being the author (a Christian) was brought up to believe homosexuals were the enemy. So to test this belief he decides to "come out of the closet" to understand what homosexuals actually must face, from family abandonment to being ostracized from certain facets of society.  He does this for a year, and learns a lot about love and how Christianity is supposed to work. Recommended for anybody with a stake in the Chick-fil-a debate.
Album of the Year - Days Go By (The Offspring)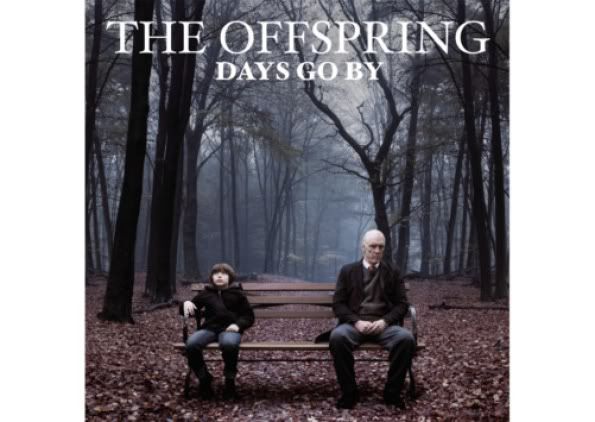 So this one wins primarily because it's finally another good Offspring album. By which I mean, not just "cool if you like the band" but interesting and relevant and also cool if you like the band.  Soooo many old groups have dropped the ball lately (Linkin Park, Blink182) and it's disappointing because I lack the ability to stop buying a series of something that I've ever at any point liked.  So it's nice to be rewarded once in a while. Better than Offspring's been since Americana–you know, the last time you remember hearing about them, and track 1 is exactly what I thought Offspring would sound like in 2012 when I first got into them.
Runner up: V/A (Handheld Heroes)
Movie of the Year - Wreck it Ralph
So, I saw a lot of movies I enjoyed this year, but a lot of them on video and stuff seeing as we couldn't leave the house for half the year, and then didn't go to movies much during the final months when all the nerdy important emotional films are in theaters.  But that's okay, because this would have been my movie of the year anyway – Wreck it Ralph.  It was great!  It is too perfect to exist, so I have no idea why it's here, but it is.  It goes beyond just a dozen or so funny game references in that its made by people who "get" games, so all the other non-referency decisions are basically references, because they are how games WORK, not just "remember Pac Man? Ha ha!" type moments.  It's funny, has hearts, and is a very well constructed movie.
Runners up: Cloud Atlas, The Hobbit
New Show of the Year - Don't Trust the B in Apt. 23 (ABC)
(by default)
Another "by default" win – we just haven't started watching any new shows really.  So while I'm not saying you should start watching "B" right away because it's totally awesome (it's not)… for a lame show, it's not bad. The best part which you should be aware of is that James Van Der Beek (Dawson) plays himself on the show, and by "himself" I mean an egotistical, oblivious jerkwad. It's hilarious self-satire and it's what keeps me coming back.  Keep in mind I have never once seen Dawson's Creek – but the skewering is so entertaining it works regardless.
Returning Show of the Year – How I Met Your Mother (CBS)
(caveat)
So this is a bit of a lie and a misdirection, as it really should be going to Doctor Who, which I discovered this year AND had a good season.  The current season HIMYM isn't actually its strongest. So why did I choose it?  Well, because I think a lot of people may have dismissed it as just some stupid sitcom, or like me, some stupid sitcom with a terribly stretched premise after 8 seasons.  Well, the thing about HIMYM besides the crazy and appealing acronym for its name, is that it does really interesting things with plotting and the flow of time that no other show has done.  While this is far more appealing in seasons 2-4 than the recent ones, those seasons are definitely worth experiencing and if you haven't, then get to Netflix and invest some time.  These writers know, or at least knew, what they were doing and crafted some great fun for continuous viewers.  Also it has Neil Patrick Harris who is just delightful(ly a terrible person in this show).
But also go watch the "Don't Blink" episode of Doctor Who and if you dig that, dive in.
Runners up: Doctor Who (BBC), Supernatural (CW), Walking Dead (AMC)
Portable Game of the Year - Kid Icarus: Uprising (Nintendo, 3DS)
I love Kid Icarus. When Nintendo announced this game, I don't know, 4 E3′s ago at this point? it was like they announced it just for me. It came out this year, and it was pretty sweet. Every level was basically an anime episode that played out in the background as you flew over Nintendo's finest pre-WiiU graphical showpieces fighting crazy monsters at increasingly high speeds. It also had oodles of 8-bit fanservice and a great villain swap a few levels in. Also, Troy Baker speaking computer binary faster than you'd think possible. So it's got everything. Unfortunately I didn't really have time to devote just to KI when it came out, and ended up beating it months later on the (far superior) 3DS XL. It's a shame, too, because there is TONS of content locked away that I never scratched the surface of, from an innovative difficulty system feeding into loot crafting and online multiplayer…  If you're the type of person, or the same age as, I was when I first fell in love with the Kid Icarus franchise–and one game has to last you a month or more, Kid Icarus: Uprising really WAS made just for you.
Runners up: Final Fantasy Theatrhythm (SquareEnix, 3DS), New Super Mario Bros. 2 (Nintendo, 3DS)
Digital-Only Game of the Year - Tokyo Jungle (Sony Computer Entertainment, PSN)
As much as I want to give the nod to my buddy Sean Velasco at WayForward–and you should definitely all go download Double Dragon right now–Tokyo Jungle is exactly the type of game I always used to imagine playing as a kid, but had to accept would never get made. And yet it lives. This is a game where you play as an animal in post-apocalypse Tokyo and are forced to survive. There are a bazillion animals to unlock, a story mode, and the main survival mode. It plays like a light roguelike on a nightmare version of the Nature Channel. Nothing beats sneaking around as a house cat and engineering a battle between Shibuya's Tiger and Hippo populations.
Runners up: Super Hexagon (the VVVVVV guy, iOS), Double Dragon Neon (WayForward, PSN), Fez (Polytron, XBLA)
PC Game of the Year - Walking Dead (TellTale)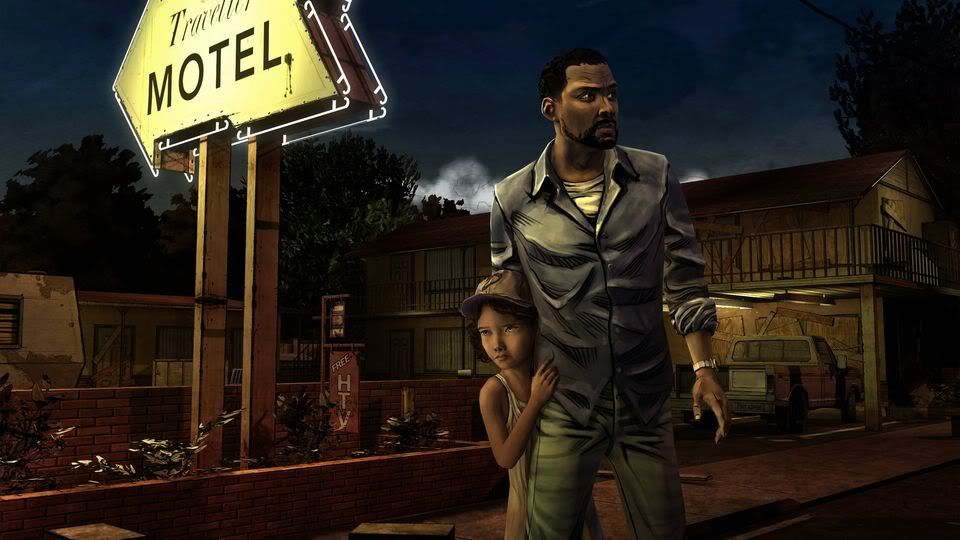 Another year, another instance of me cheating this category by lauding a game I played on console by virtue of me not actually playing PC games… Walking Dead is pretty great. You know that, because you've already played it, but if you haven't for some reason give it a shot. It's a LOT like Shattered Memories in that the experience is meant to tailor AROUND you and the point is really MAKING the decisions, not having an actual different game play out than people who chose differently… and that's fine, because making a game that ACTUALLY supported independent results for 12 hours of choices would be out of the scope and budget of the industry as it stands (but at least SH:SM had multiple endings, just sayin').
Point is, like the show and comic, Walking Dead puts you in the very grim reality of a zombie apocalypse and the difficulty of banding together to survive when everyone in your group is just as frazzled, damaged, and close to death as you are. No punches are pulled, and the game does an admirable job of endearing you to Clementine, the nine-year-old who's been put in your care. I haven't heard of anybody NOT affected by seeing Clementine's disappointed pout after they made a tough but necessarily horrible decision at some point in the game.  This is good stuff, and if you're a fan of storytelling in digital media it's pretty much a must-purchase.
Console Game of the Year - Journey (That Game Company, PS3)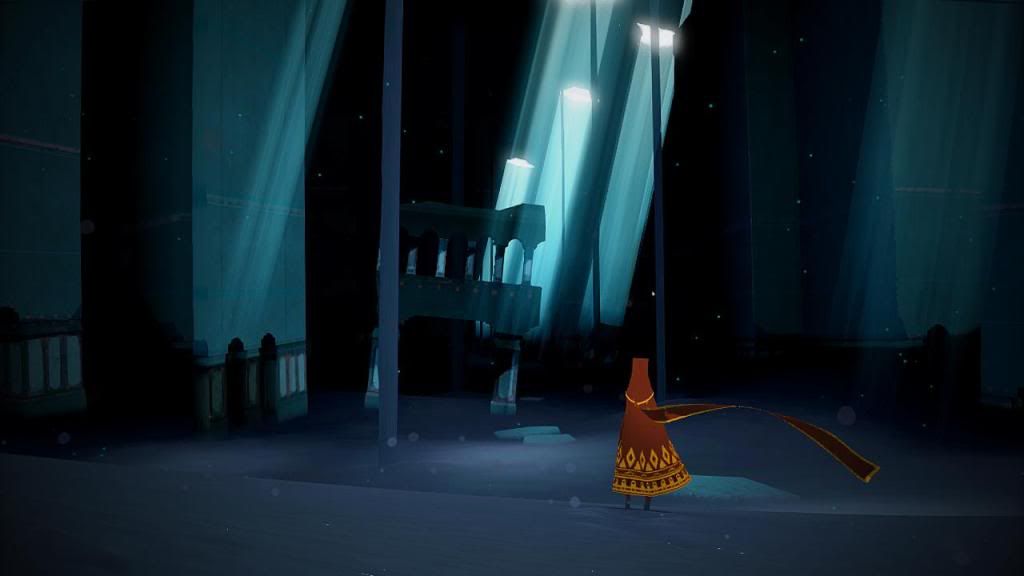 Speaking of storytelling in digital media, there are great ways to do that without crafting rails around a linear narrative. Not sure how? Play Journey. Journey isn't just the most beautiful looking thing on four wheels, but it integrates multiplayer in a brilliant way that not only keeps you safe from the perils of the other people on the internet, but also tells a self-created narrative. You're on a journey with others–and you will interact with them (or not) as you go along. Most will help you, some will ignore you, and in the end you'll be better having struggled alongside someone else than going it alone. The great thing about this is, the metaphor doesn't just apply to one type of person. My experience was trying to keep up with (or guide) the same person through as much of the journey as possible… but any other approach is equally valid, and supported by the game and its narrative. Did you break off from your friend when he wasn't as concerned with treasure hunting for trophies?  Did you find a white robe and follow his every move hoping to get one of your own?  Did you decide the multiplayer was stupid and ignore it, or worse yet, disconnect from PSN so you didn't have to be bothered?  These all say something about YOU, the player, and don't help or hinder your ability to reach the end of the journey… powerful stuff, and all without a single line of dialogue.
Runner Up - Spec Ops: The Line (2K, XBox 360)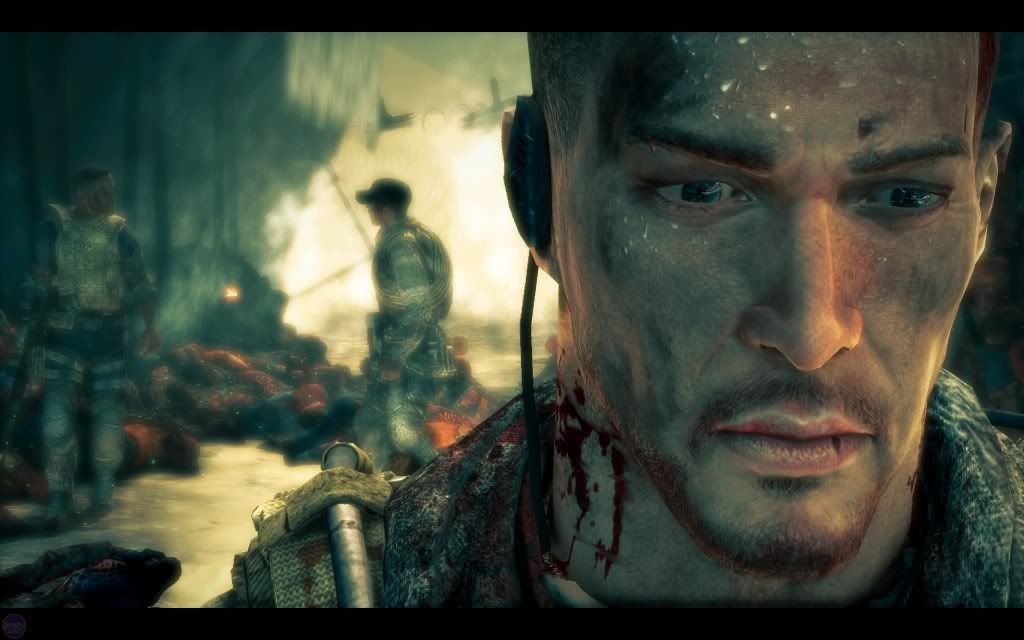 So this deserves more than just a funny caption, because it's pretty heavy and depressing. You need to play Spec Ops. If you hate modern military shooters (or like me, never play them) you need to play Spec Ops.  If you LOVE modern military shooters, you especially need to play Spec Ops.  It has a message, and that message is not a trite "War is bad guys."  Just play through it. It's kind of a miracle this game exists in its final form.
But Seriously You Owe it to Yourself to Play - Super Meat Boy (Team Meat, XBLA)
(disqualified – came out years ago)