As some of you have realized, in recent years I've become somewhat into horror fiction–due to my wife's interest in it as well as other factors. So this weekend I continued what has become an annual tradition, of watching the latest Paranormal Activity when it becomes available for legal home viewing. We also watched some other horror-themed movies (including Hotel Transylvania, which I won't mention again in this post). So let's dive in…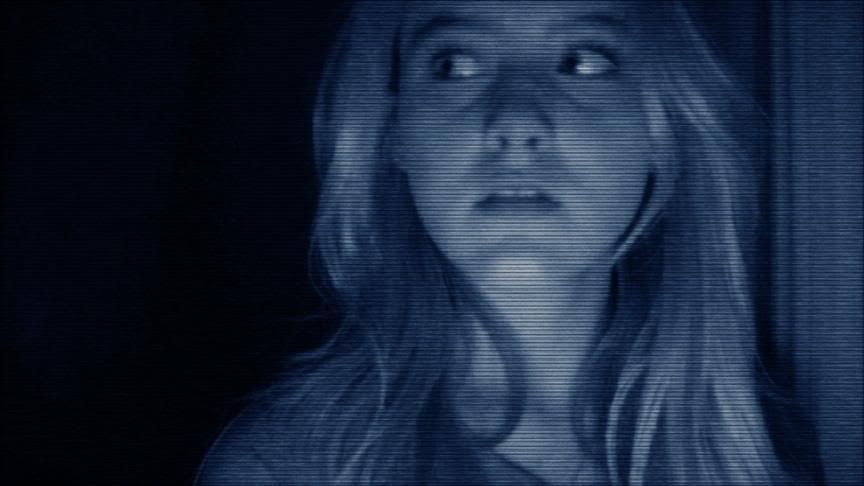 As I've detailed previously, I enjoy the Paranormal Activity films (at least on paper) because they involve the viewer, and they also have an element of voyeurism. Very creepy. The first PA did a fantastic job of this, and the second tried to repeat the formula with a few new gimmicks, which of course is not the best way to do horror. What it did do well, was advance the mythology of the series in a smart, organic way. The third movie, in contrast, advanced the mythology in a really stupid way. Or, maybe, to a stupid place. Its premise was great–take the two sisters that sort of protagonized the first and second film jump back in time (well, again–technically wonderful!), and explore the events hinted at earlier. I was so psyched to see it. Unfortunately, the movie didn't have anywhere good to GO beyond that premise. So rather than fizzle out, it tossed in a wacky cult that had no place in the series and wasn't properly explained. So it went from a tight, if limited, premise to this weird nonsensical origin story nobody liked.
I was willing to give film 4 the benefit of the doubt, because it ditched the ultimately wasted "looking back" progression to jump forward in time to the near-present and see what happens after the first movie. Clearly we have a completely new family that has some level of wrong-place-wrong-time syndrome. I was eager to see how this tied in, and hopeful they'd ditch the lame cult and focus on the monster. As things progressed, I was even on board for the rather silly new gimmicks–because they were creepy and created a nice sense of suspense and tension. Unfortunately–even worse than the third movie–nobody gave this story anywhere to go.  Lots of creepy set up and then… a plot revelation that makes absolutely no sense–but that's okay because they don't bother trying to explain it! And then the movie ends.  See, in the other films, you'd build toward an expectation, that would be subverted with a twist… that twist would tie into a greater mythology and then before anybody had a chance to find the truth–they'd die.  But there are no hints of truth here. Nothing ties into the greater mythology (in fact, this entire movie is basically a self-contained plot hole). Extremely disappointing.  Maybe we push PA 5 to 2014 and think things through a bit better? Maybe?
Our second film was also a surprise, but a much more positive one…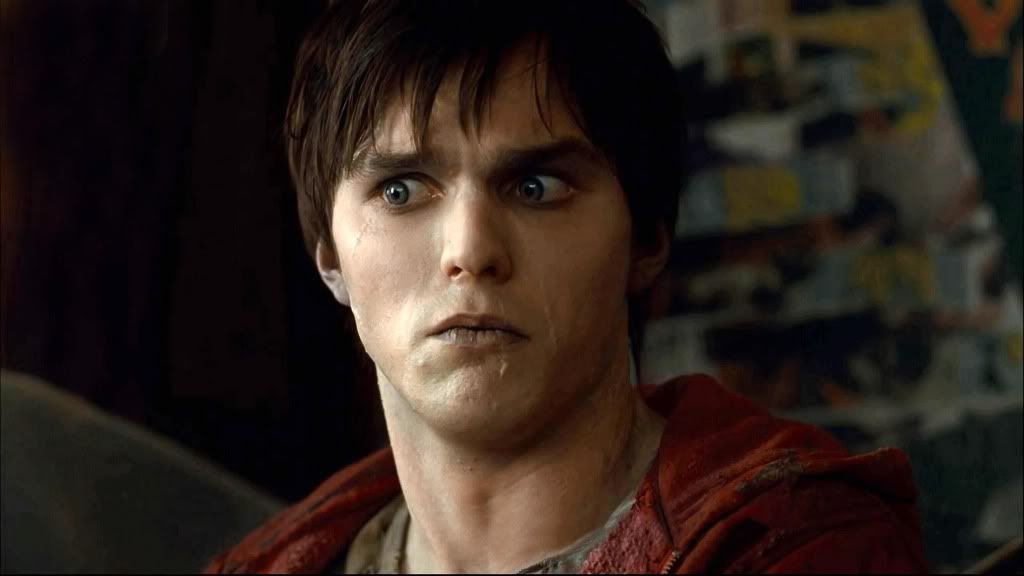 Warm Bodies is good. I mean it won't be up for an Oscar next year, but it's a good movie. Early reviews came back positive but I didn't get TOO hopeful… and I was pleased (and a little surprised). I had feared a lame zombie movie… but looking at online manifestos against the film I see a lot of people calling it out as a Twilight wannabe. Ha–no. I don't even see how you can think that, as the trailers at the very LEAST depict a tongue-in-cheek sardony at work here. Maybe you saw the trailers for Beautiful Creatures and got confused?
Anyway, it's based on a novel that is an expanded version of the original short story. It has a message. Not a preachy, in your face message–but nothing so trite as "true love cures zombies" either. It's a message worth pondering and discussing with friends afterward, and it's woven in very subtly and cleverly… I'm kind of sad it wasn't more hard-hitting and profound.  That said, if you're in the first 3 years of high school its message most definitely IS hard-hitting and profound, so thesis away my young academic friends. This movie is rife with potential.
But ignoring all the navel gazing of youth–it's also a fun movie. Humorous, well-paced, it even has a jump or two. There are far worse ways to spend your cinematic dollar, and if you've been handed a stub with the words "Resident Evil" on them in the past four years, you kind of owe it to the universe to sprint toward Warm Bodies. I'm certainly glad my weekend viewing ended on this note, rather than the previous one.